Yesterday was national dog day, and someone not feeling the love right now is none other than Michael Vick. Although he is now a dog owner, (not so recently) nobody thought of Vick as anything other than a dog killer. Michael Vick may never be first and foremost associated with his dazzling and athletic quarterback play in the NFL again. After six years, and two NFL teams later, Michael Vick's dog fighting past is still nipping at his heels. As Atlanta's star offensive player, he took the NFL by storm. Vick would become known as the most efficient "run first" quarterback in NFL history, leading the Falcons into the playoffs twice, in the process making his own Pro Bowl appearances. The Philadelphia Eagles signed the former Pro Bowl quarterback after his release from federal prison in 2009. Five years after a stint of starts and injuries led him to the bench, the New York Jets followed suit in 2014, where he was a backup to first round pick Geno Smith.
Although Michael has experienced some success in an Eagle's uniform, he only started three games in 2014 as a New York Jet, never attaining his former glory as an Atlanta Falcon prior to his incarceration. Pittsburgh signed the veteran this week to a one year contract, after the second string quarterback went down with injury. This move has been met with much backlash and outcry by Steeler's fans and Pittsburgh residents, unexpectedly. It has been just over six years since Vick's release from prison, yet the famous and heinous crimes committed on dogs will not cease to follow him wherever he goes.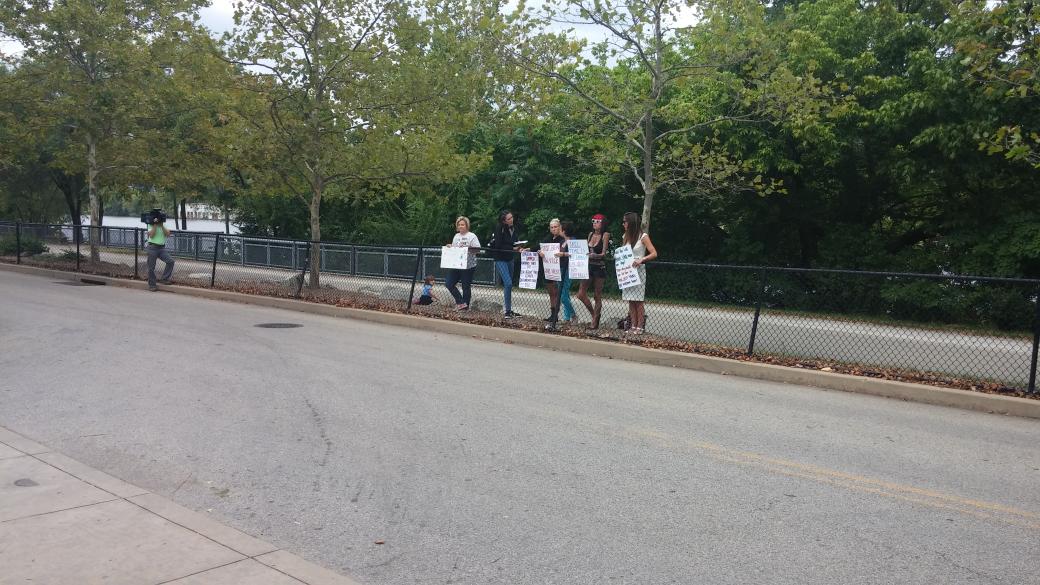 The question that should be asked here; Is this fair to Michael Vick? If you are a dog lover like myself, you can clearly identify the problems that are being had from fans. On the other hand, Vick not only paid his dues to society, but has been a fierce activist in raising awareness and influencing others on animal cruelty. It can be argued that because of his acts and his contributions following them, that Vick has garnered and attracted more attention and awareness than anyone ever before on dog fighting. In fact, Michael desired and contributed for the crime to eventually become a felony.
A petition has been launched on Change.org to protest Vick's signing. The petition had over 20,000 signatures as of Wednesday afternoon. The petition is quoted as stating, "Michael Vick is a convicted felon and no-class piece of crap. He is also a terrible QB which is why he has no team. Let's unite as Steeler fans – as NFL fans – and stop him from playing on our team! Steelers fans united! Sign to keep Vick from ever wearing the coveted Steelers uniform!!"
I respect everyone's opinion, however, this man has earned his rights to pursue and engage in his passion and his career. Yes, what he did was disgusting and morally grotesque, but he served his time, and that automatically means that he can be allowed to play football by legal standards. This, and more importantly, his six years of reform and remorse, have to be taken into account, he has kept his nose as clean as a whistle since his punishment. Vick's talents demand he be an athlete, and his recent past validate his right to pursue his craft. The Steelers agree, as do I. Vick has been nothing short of an upstanding citizen, with three children and animals of his own, Vick has dedicated his life to not just football, but to animals and cruelty everywhere. I believe that if folks wish to make a difference, antagonizing humans for anything is not the solution, and not even I can argue his contributions to society and to animals. "Props" to the Steelers for giving Michael the next steps in his life and career as he becomes a positive to the world.
*Sources: ESPN, CBS, Fox Sports, DelawareOnline and WorldNow